FibroFibers is Fundraising
You know that amazing sock yarn you saw once that gradient from a color to black? The one that is hard to find? The one that you can't find in a shop? (And the SINGLE shop that sells it is usually running really low or sold out.)
It's called Nightfall and it is produced by the local one woman indy-dyer friend of mine Jen Hintz, who is the Cool Queen Kitten* of FibroFibers. She works with the chronic illness Fibromyalgia and has been steadily producing in the fiber industry for the last 7 years.
At this point she's still stuck in the kitchen and a tiny corner of living room and it's time for her to move into a larger workspace and upgrade a bit – but we all know that takes funds. So now comes the Kickstarter! It is cleverly titled "More Nightfall for Everyone!"
In just a little over 2 days they hit their goal, but didn't dare to dream big enough. Not really. With 23 days remaining on the campaign they have several new perks, such as special colors… one even looks like Griffendor to me! Their stretch goals are pretty good ones, and such that they should be set to continue growing for some time.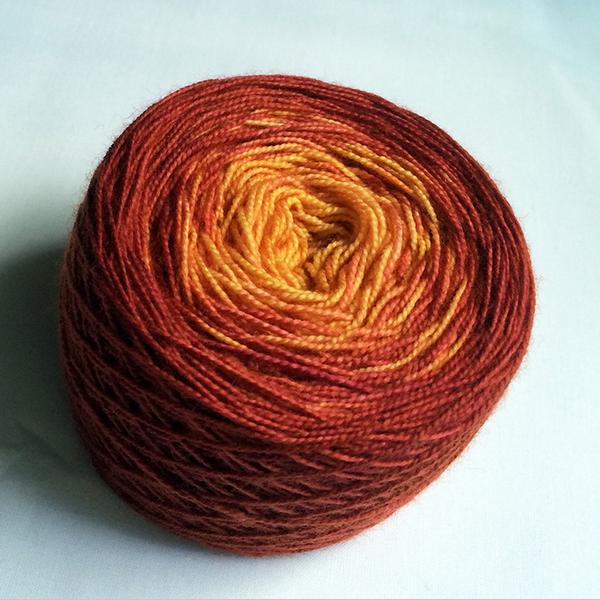 If you enjoy giving a helping hand and enjoy wool, this may be something you are interested in. Thanks!
* I totally gave her that title just now. Hope she likes it.